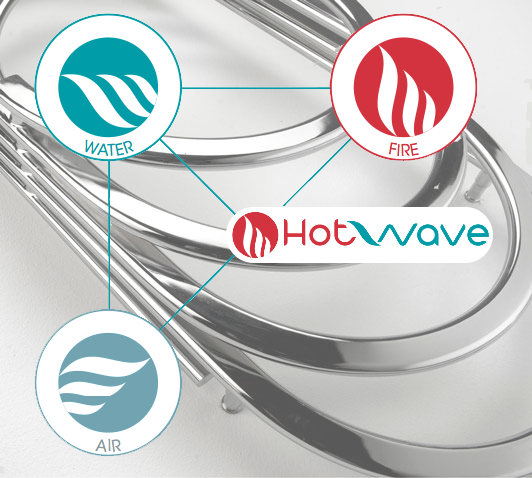 HOTWAVE
Hotwave is the innovative brand that combines the ability to create new design radiators with the best quality of Italian craftsmanship.
Our production evolves from here searching for new forms and contents, developing a series of radiators with a high quality technical content, made in Italy and designed with the true passion of those who want to create a unique object.
---
OUR MISSION
Our mission is to make top quality radiators with a modern Italian design, combining timeless elegance in a beautiful and functional way. Highest quality radiators of advanced technology are created to connect aesthetic with ecological respect.
---

The brand Hotwave was born with the intention to use Italian artisan methods and passion in developing products which embody the "made in Italy" ethos.


Giving shape to beauty through purity of line and harmony of style we create elegance. Using new energy efficient technology with recyclable materials, Hotwave introduces a range of innovative designs to make your world more beautiful.


BECOME A DEALER OF OUR PRODUCTS
Provide your customers with innovative solutions and energy-saving products. We give you the opportunity to insert Hotwave radiators in your offer.